Princess Knight is a fast-paced tale of a heroic princess who can beat any man at fencing, yet is delicate and graceful enough to catch the eye of Prince Charming. Filled with narrow escapes, treacherous courtiers, dashing pirates, meddlesome witches, magical transformations and cinema-worthy displays of derring-do, you'll be swept right along as Sapphire tackles one challenge after another. Princess Knight mixes themes of gender identity and politics with classic shojo-style illustration to create a charming proto-feminist masterpiece by the "Godfather of Manga" that has captured the hearts of generations of readers.
A mischief-making angel's prank goes too far when the newborn princess of Silverland ends up with two hearts—one male and one female. Since the laws of Silverland only allow a male heir to ascend the throne, Princess Sapphire is raised as a prince. But will the avaricious Duke Duralumin discover Sapphire's true nature and snatch the crown for his own son?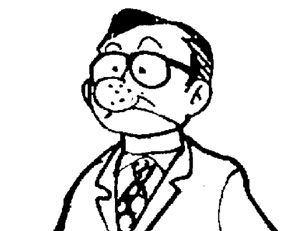 Osamu Tezuka (1928-89) is the godfather of Japanese manga comics. He originally intended to become a doctor and earned his degree before turning to what was still then considered a frivolous medium. His many early masterpieces include the series known in the U.S. as Astro Boy and Kimba the White Lion. From the early seventies on, he increasingly targeted older readers as well, employing a grittier style and mature themes. With his sweeping vision, deftly intertwined plots, and indefatigable commitment to human dignity, Tezuka elevated manga to an art form. Since his passing, his international stature has only grown, his eight-volume epic Buddha winning multiple Eisner and Harvey Awards in the United States.